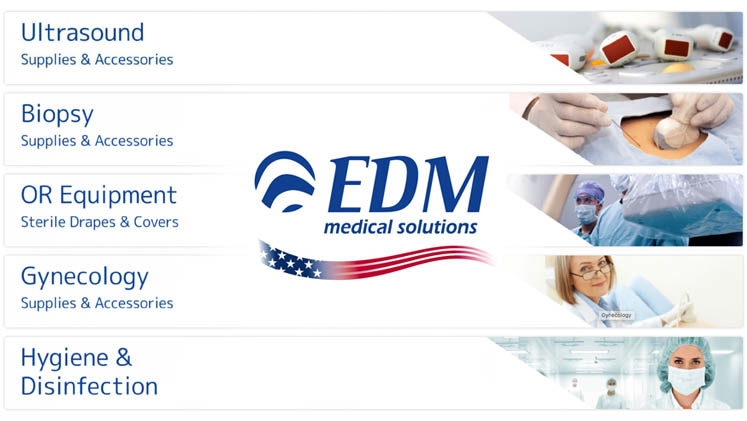 EDM Medical Solutions (#3305)
 EDM Medical Solutions is an international leader in the medical imaging sector. We provide solutions such as ultrasound probe covers, ultrasound gel, biopsy needle guides, surgical equipment drapes, gynecology supplies and ultrasound disinfectants. EDM proudly serves the needs of the health care industry with products that improve patient safety, workflow and reduces overall costs.
Visit www.edm-us.com or email info@edm-us.com to learn more. 
CONTRACT SUMMARY
Products:
Medical Products for Ultrasound, Biopsy, Equipment Drapes, Gynecology & Hygiene
Price Protection:
Full Term of Agreement
Shipping Terms:
FOB Destination; Freight Prepaid  NOTE: Some Products are FOB Destination; Freight PP&A
Payment Terms:
NET 30 Days
To view pricing you must be logged in as a MAGNET GROUP Facility Member.
Not yet a MAGNET GROUP Facility Member? Not sure?
Complete and submit a simple, no obligation Participation Agreement (PA) Form.
Do you need MAGNET GROUP GPO Designation Form?
Download Designation Form (PDF)