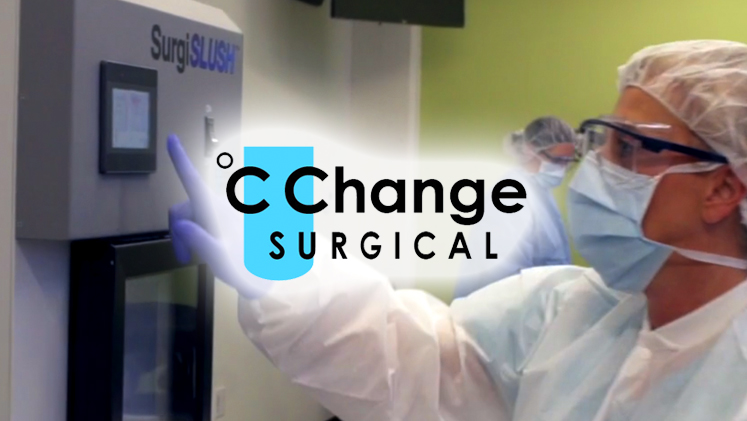 C Change Surgical (#3435)
C Change Surgical develops, manufactures, and markets SurgiSLUSH™ programmable auto-freezers and protective containers. SurgiSLUSH™ is a modern, automated sterile slush system designed to cut costs, increase efficiency and improve clinical performance. Auto-produce. Auto-maintain. Auto-soft. Modern sterile slush delivers more for less.
We at C Change developed the fastest-growing sterile slush technology in the U.S. by working directly with clinical slush users and applying their feedback. A clinician-guided design delivers both clinical and economic advantages. Programs simply get more from a smart slush system designed with clinical users.
C Change Surgical's mission is to protect patients, optimize sterile slush, free clinical teams with new efficiencies, and reduce direct costs. Advance. Optimize your sterile slush AND save big.
---
CONTRACT SUMMARY
Products:
"SurgiSLUSH" Sterile Surgical Slush Systems & Accessories
Price Protection:
Not to Exceed 5% Per Year
Shipping Terms:
FOB Destination, Freight Prepaid on Sterile Containers – Freezers Shipped at $500 Per Unit
Payment Terms:
NET 21 Days
---
To view pricing you must be logged in as a MAGNET GROUP Facility Member.
Not yet a MAGNET GROUP Facility Member? Not sure?
Complete and submit a simple, no obligation Participation Agreement (PA) Form.
Do you need MAGNET GROUP GPO Designation Form?
Download Designation Form (PDF)