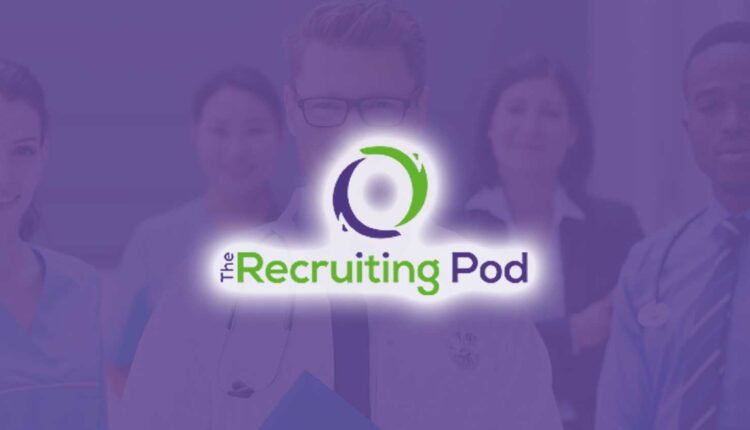 The Recruiting Pod (#3930)
What is The Recruiting Pod?
The Recruiting Pod is the most forward-thinking, global, and customizable staffing firm assembled.
The Recruiting Pod are PODs of industry specific recruiting experts working for your industry specific needs and wants! That is right… customized PODS to fit your industry specific needs.
The Recruiting Pod name itself has so many relatable meanings to us all in the staffing world.
What does The Recruiting Pod mean to you?
POD Positions On Demand
POD Places On Demand
POD Performance On Demand
POD People On Demand
POD Partnership On Demand
Whatever, Whoever, Whenever and Wherever your staffing needs are…The Recruiting Pod is ON DEMAND excellence!
Long-Term & Short-Term Contract Staffing
Need to hire 1-350 people to come to work for you within a few weeks?
Need to hire 250 Staff or 300 Customer Service Claims Agents after a natural disaster?
That is The Recruiting Pod!
Direct Hire & Executive Search
Need that pesky unicorn specialty role filled?
Need that high-level and highly sought after C-Level Executive for your organization?
That is The Recruiting Pod!
Temp-To-Perm Placements
If your organization believes they should be able to try before you buy a candidate-no worries.
That is The Recruiting Pod!
---
CONTRACT SUMMARY
Products:
Contract/Temp Staffing-Direct Hire-Exec Search-Temp to Perm
Price Protection:
Prices Firm Through Full Term of Agreement
Shipping Terms:
N/A
Payment Terms:
NET 30 – Firm; NET 10 – 1.5% Discount
---
To view pricing you must be logged in as a MAGNET GROUP Facility Member.
Not yet a MAGNET GROUP Facility Member? Not sure?
Complete and submit a simple, no obligation Participation Agreement (PA) Form.
Do you need MAGNET GROUP GPO Designation Form?
Download Designation Form (PDF)