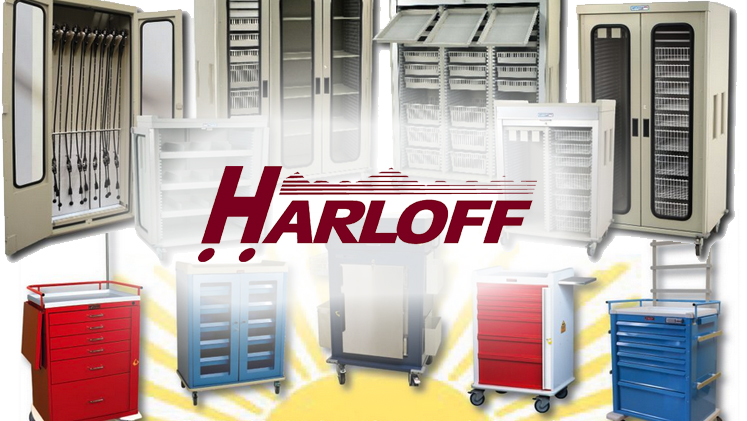 Harloff Company, The (#8070)
Harloff offers a comprehensive array of crash carts, medication carts and other specialty carts for hospitals, nursing homes, clinics and surgery centers. Recently introduced products include MRI Compatible Anesthesia and Emergency Carts, Malignant Hyperthermia Cart, Isolation Stations, Narcotics Cabinets, and Medication Distribution Carts. Choose from a wide variety of standard products and accessories or let our design and fabrication team build the storage, delivery and security solution you need.
---
CONTRACT SUMMARY
Products:
Hospital & Medication Carts, Crash Carts and Scope Storage and Medical Storage (Mobile & Casework and Wire Shelving)
Price Protection:
Not to Exceed 5% for the Final Contract Year
Shipping Terms:
F.O.B. Destination Freight Prepaid
Payment Terms:
Dealer Terms Apply
---
To view pricing you must be logged in as a MAGNET GROUP Facility Member.
Not yet a MAGNET GROUP Facility Member? Not sure?
Complete and submit a simple, no obligation Participation Agreement (PA) Form.
Do you need MAGNET GROUP GPO Designation Form?
Download Designation Form (PDF)