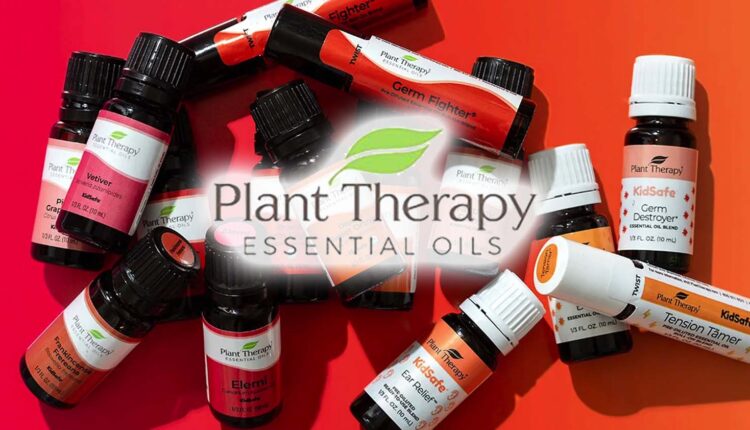 Plant Therapy, LLC (#3941)
Founded in 2011, Plant Therapy offers affordable and clean natural living solutions with essential oils at the core. Our "people-first" promise keeps our customers, employees, and community at the heart of everything we do. Based in Twin Falls, Idaho, we provide the highest-quality essential oils and are committed to educating our customers on their uses, safety, and efficacy. Our products include pure essential oils, custom essential oil blends, carrier oils, body, skin & face care products, household essentials, and diffusers. Plant Therapy stands out as an essential oil leader for our high-quality clean products, affordable prices, and absolute dedication to education, innovation, customer service, and giving back. We operate in a 90,000-square-foot facility in Twin Falls, Idaho, where our oils & natural solution-based products are developed, manufactured, and fulfilled. Our current annual sales are over 40 million. We regularly launch new products and anticipate continued growth.
We are thrilled to announce the launch of Smellease™, our latest product developed in collaboration with healthcare professionals at Orlando Health. Smellease™ are single-use, disposable aromatherapy packets that contain one of three pure essential oils: Lavender, Ginger, and Peppermint. These packets have been specifically designed to make aromatherapy more accessible and user-friendly in clinical settings. Our Ginger, Lavender, and Peppermint essential oils have been used historically, extensively studied, and proven to offer physical and psychological benefits, including support for nervous tension, fatigue, sleep problems, nausea, vomiting, pain, and stress. Each Smellease™ packet ensures a fresh and vibrant aroma, providing the best possible aromatic experience. The bamboo fiber pads are eco-friendly and naturally resistant to bacteria and fungi, making them an ideal choice for patient use. Smellease™ has been designed as a patient well-being tool and has been validated in healthcare patient comfort policies.
For more information, contact Plant Therapy at Wholesale@planttherapy.com.
---
CONTRACT SUMMARY
Products:
Single-Use Disposable Aromatherapy – Smellease™
Price Protection:
None
Shipping Terms:
FOB Destination; Freight Prepaid
Payment Terms:
Amount Due Before Shipment; negotiable with approved credit application
---
To view pricing you must be logged in as a MAGNET GROUP Facility Member.
Not yet a MAGNET GROUP Facility Member? Not sure?
Complete and submit a simple, no obligation Participation Agreement (PA) Form.
Do you need MAGNET GROUP GPO Designation Form?
Download Designation Form (PDF)