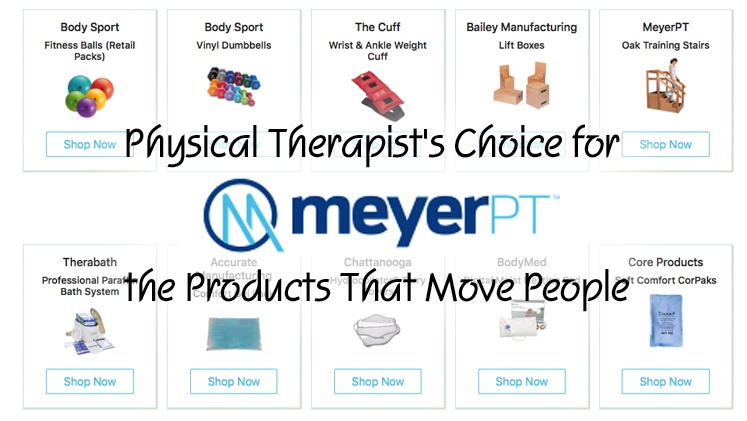 MeyerPT, the leading supplier of therapy, rehabilitation, and health & wellness supplies and equipment, provides a broad selection of high quality brand name products. We also offer high quality, cost-effective product alternatives, such as Body Sport® and BodyMed®. Customers also appreciate our competitive pricing, fast delivery, no-minimum order policy and insight into the newest products and latest industry trends. MeyerPT is a family owned American supplier.
---
CONTRACT SUMMARY
Products:
Rehabilitation supplies, including capital equipment, health & wellness products, pillows and mattresses and Aids for Daily Living
Price Protection:
None
Shipping Terms:
FOB Destination; Normal Freight Charges @ $5.95/order
Payment Terms:
Net 30 Days
---
To view pricing you must be logged in as a MAGNET GROUP Facility Member.
Not yet a MAGNET GROUP Facility Member? Not sure?
Complete and submit a simple, no obligation Participation Agreement (PA) Form.
Do you need MAGNET GROUP GPO Designation Form?
Download Designation Form (PDF)