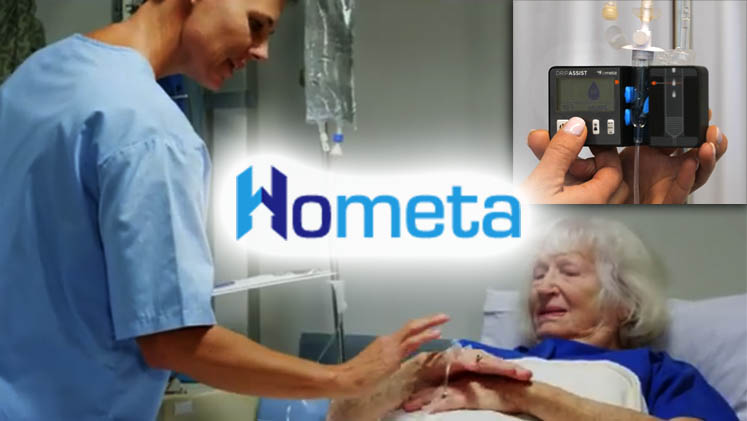 Hometa is dedicated to the procurement, development, and commercialization of medical devices for the U.S. Market. Our portfolio is governed by the principles of outcome-driven innovation, bringing new and novel technologies to the market that serve unmet needs. 
Hometa currently boasts two novel infusion products that reduce cost and complexity while improving clinical outcomes. The DripAssist Infusion Rate Monitor provides continual, precise monitoring of gravity infusions and is the only electronic drop counter commercially available in the U.S. Hometa's 3-port EVA fill bags are some of the only ones on the market to be 100% leak tested and are sterilized responsibly by EtO, making them exceptionally durable. Hometa is a corporate affiliate of one of the largest CMOS in the world, and therefore has robust manufacturing capabilities to suit the needs of the global market.
Hometa plans to offer a full bag-to-vein portfolio by the end of 2023. 
---
CONTRACT SUMMARY
Products:
"DripAssist" Supplemental Infusion Rate Monitor
Price Protection:
Full Term of Agreement
Shipping Terms:
FOB Destination; Freight Prepaid
Payment Terms:
2%10, 1% 11-30, NET 45 Days
---
To view pricing you must be logged in as a MAGNET GROUP Facility Member.
Not yet a MAGNET GROUP Facility Member? Not sure?
Complete and submit a simple, no obligation Participation Agreement (PA) Form.
Do you need MAGNET GROUP GPO Designation Form?
Download Designation Form (PDF)