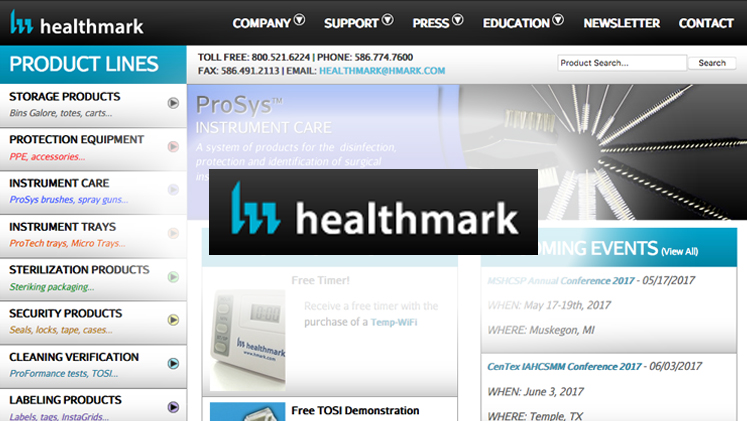 Healthmark Industries (#2655)
Since 1969, Healthmark Industries Company, Inc. has developed and marketed innovative solutions to aid healthcare facilities in their delivery of surgical instruments and other life saving medical devices to patients. These solutions include: Products for the effective cleaning, validation and verification of the cleaning process; Packaging and other accessories for the proper sterilization, storage and delivery of surgical instruments; Tools to identify and secure emergency and other lifesaving supplies and equipment.
Healthmark will continue to innovate, continue to support and continue to serve the healthcare provider and the support services that make it possible to deliver quality healthcare.
---
CONTRACT SUMMARY
AGREEMENT #2655
04/01/15 – 03/31/21
www.hmark.com
Products:
Products for Decontamination, Sterilization, Storage & Security
Price Protection:
None
Shipping Terms:
FOB Destination; Freight Prepaid & Added
Payment Terms:
Net 30 days
---
To view pricing you must be logged in as a MAGNET GROUP Facility Member.
Not yet a MAGNET GROUP Facility Member? Not sure?
Complete and submit a simple, no obligation Participation Agreement (PA) Form.
Do you need MAGNET GROUP GPO Designation Form?
Download Designation Form (PDF)