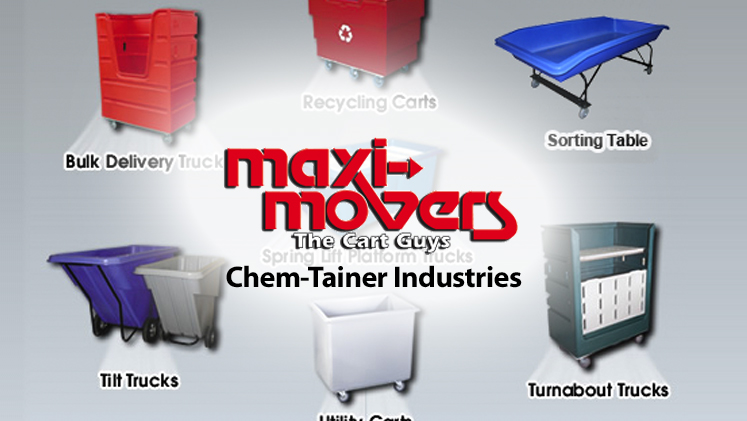 Chem-Tainer Industries (#2985)
For almost 60 years, Chem-Tainer Industries has been designing, developing and manufacturing products that solve tough material handling problems. Our line of Maxi-Mover® trucks and containers can handle a wide range of storage and transportation needs of healthcare facilities, commercial laundries and other entities. Hundreds of stock sizes are available; products can also be customized.
---
CONTRACT SUMMARY
Products:
"Maxi-Movers" Bulk Poly Truck/Carts for Hospitality, Laundry, Collections & Sorting, Janitorial, Food Service and Recycling
Price Protection:
Full Term of Agreement
Shipping Terms:
FOB Destination Freight Prepaid
Payment Terms:
Net 30 Days
---
To view pricing you must be logged in as a MAGNET GROUP Facility Member.
Not yet a MAGNET GROUP Facility Member? Not sure?
Complete and submit a simple, no obligation Participation Agreement (PA) Form.
Do you need MAGNET GROUP GPO Designation Form?
Download Designation Form (PDF)