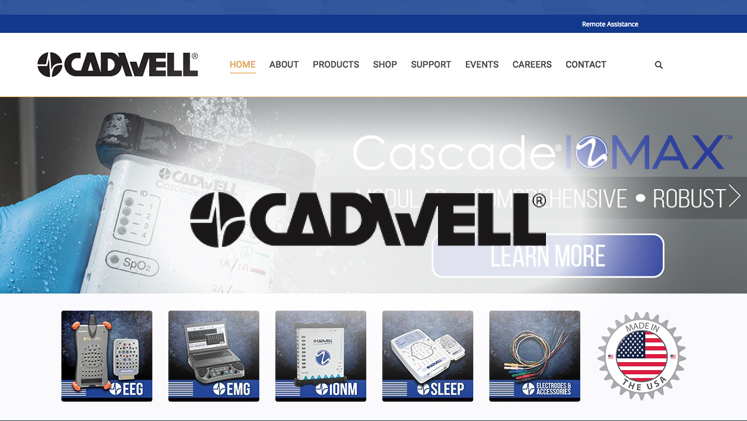 Cadwell Laboratories (#1866)
Cadwell Industries, Inc. is a family-owned company based in Kennewick, Washington, USA. We manufacture and market medical devices for neurophysiology including EMG, EEG and LTM, PSG, and IONM.
We employ more than 110 people at headquarters, a network of sales and support representatives in the USA, and a growing international team. Research, hardware design, software coding, assembly, marketing, distribution, sales support, and customer support are all done by our employees at headquarters. We locally source most of our components in the Pacific Northwest, including printed circuit boards, plastic and metal casings, rubber protectors, fasteners and cables.
Our customers help provide important input into the design and functionality of our products.
---
CONTRACT SUMMARY
AGREEMENT #1866
01/01/07 – 12/31/21
www.cadwell.com
Products:
Neurodiagnostic and Sleep Study Products
Price Protection:
Full term of agreement
Shipping Terms:
FOB Destination; Freight Prepaid
Payment Terms:
1% 10, Net 30 Days
---
To view pricing you must be logged in as a MAGNET GROUP Facility Member.
Not yet a MAGNET GROUP Facility Member? Not sure?
Complete and submit a simple, no obligation Participation Agreement (PA) Form.
Do you need MAGNET GROUP GPO Designation Form?
Download Designation Form (PDF)