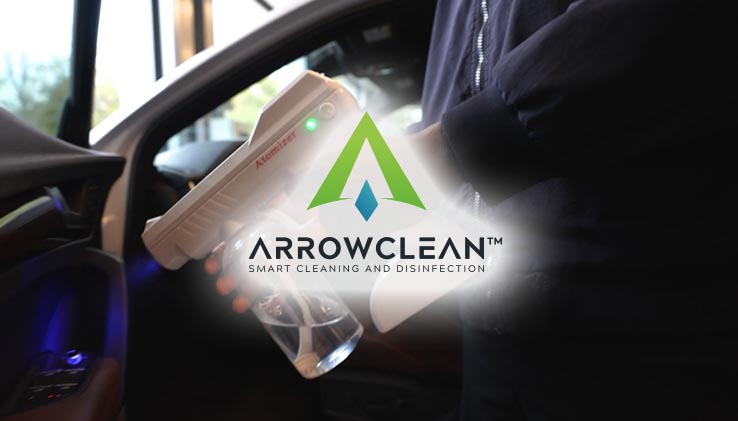 ARROWCLEAN is a patented device that enables facilities to produce two highly-effective disinfecting and cleaning solutions on-site, TK60 One-Step Healthcare-Grade Disinfectant and FC+ All-Purpose Cleaner & Degreaser. TK60 eliminates Human Coronavirus in 20 seconds and other tough pathogens including MRSA, C. diff spores, TB, and Black Mold in just one minute.
TK60 and FC+ replace most cleaning and disinfecting products used in healthcare, including disinfectants, sanitizers, window cleaners, all-purpose cleaners, floor cleaners, grout cleaners, and carpet cleaners. Both solutions have superior safety ratings and are non-irritating to skin and lungs. TK60 and FC+ are conveniently dispensed "ready-to-use" from R-Water's compact device.
Together, we can improve human and environmental health, while saving money.
---
CONTRACT SUMMARY
Products:
"On-Site" Generator of one-step healthcare grade disinfectants and all-purpose cleaners
Price Protection:
FIRM Through 7-31-2023 NOT to Exceed 5%/Agreement Year
Shipping Terms:
FOB Destination; Freight Prepaid
Payment Terms:
Payment Upon Delivery
---
To view pricing you must be logged in as a MAGNET GROUP Facility Member.
Not yet a MAGNET GROUP Facility Member? Not sure?
Complete and submit a simple, no obligation Participation Agreement (PA) Form.
Do you need MAGNET GROUP GPO Designation Form?
Download Designation Form (PDF)