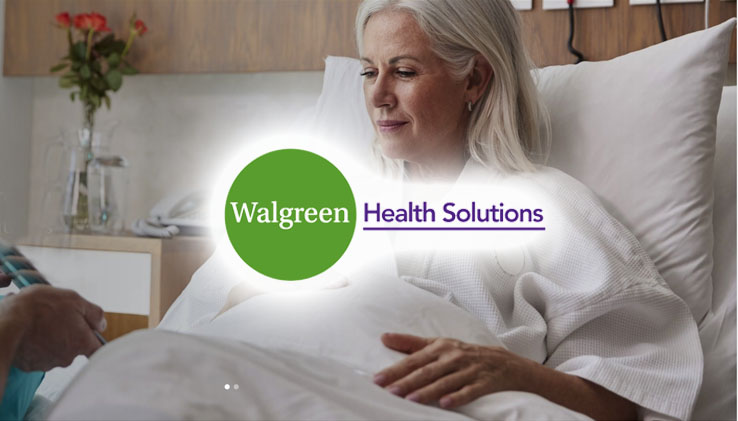 Walgreen Health Solutions LLC (#3685)
Walgreen Health Solutions is a world-wide company providing high-quality pressure injury prevention and treatment solutions. We are proud to present our HEELIFT® offloading system, the TurnAssist® patient repositioning system, and to introduce our new innovative PressureAlert® patient monitoring system, an industry game changer!
We are a veteran-owned company in the pressure injury prevention and treatment with a passionate team of healthcare and technology professionals developing solutions to empower patients and caregivers to achieve the best outcomes. We are driven to innovate with compassion to drive down prevalence with leading edge breakthroughs. We have developed cutting edge, easy-to-use, integrated, and cost-effective solutions that are being used across the continuum of care throughout the world!
Our legendary HEELIFT® offloading boots include the HEELIFT® Classic, Glide, Glide Ultra, AFO and AFO Ultra Boots which provide all healthcare facilities with options that will meet both their patient's needs and the facility's budgetary needs. The HEELIFT® line of heel offloading boots is top of the line and is the first in its category. They are the coolest and lightest boots on the market as proven by microclimate studies performed at two different US universities. They are the only customizable boot on the market which allow you to offload additional at-risk areas in addition to the heel.
Our TurnAssist® patient repositioning system consists of a breathable glide sheet, two wedges, and an optional incontinence pad. The glide sheet provides an optimal microclimate to help protect patient skin. It allows you to smoothly reposition the patient in four different directions without causing any stress/strain on the patient or any exertion by the caregiver. It comes in two different sizes: Standard (up to 300 lbs) and Bariatric (up to 500 lbs).
We are proud to announce the development of our new innovative PressureAlert® patient monitoring system. It is the 1st pressure injury prevention smart technology used over an at risk-area as a primary dressing or over a pre-existing wound as a secondary dressing to prevent the formation of pressure injuries. The PressureAlert® alerts caregivers when an increased amount of pressure has been applied to a specific area on the body over time. It then provides immediate feedback to the caregiver after the patient has been repositioned and the pressure has been alleviated. The PressureAlert® can monitor up to 11 different sites on the body at a time.
All of our products can be used together in an integrated approach and/or can be used individually on their own.
---
CONTRACT SUMMARY
Products:
Products for the Prevention and Treatment of Pressure Ulcers
Price Protection:
Full Term of Agreement
Shipping Terms:
FOB Destination; Freight Prepaid
Payment Terms:
1% 11-30 Days, Net 30 Days
---
To view pricing you must be logged in as a MAGNET GROUP Facility Member.
Not yet a MAGNET GROUP Facility Member? Not sure?
Complete and submit a simple, no obligation Participation Agreement (PA) Form.
Do you need MAGNET GROUP GPO Designation Form?
Download Designation Form (PDF)