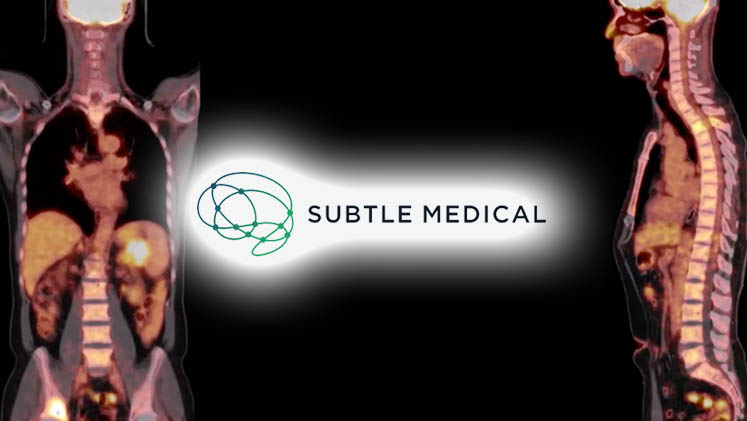 Subtle Medical is a healthcare technology company with a suite of software solutions that enable more efficient PET and MRI exams. The company has the first deep learning-powered software solutions FDA-cleared for medical imaging enhancement: SubtlePET™ and SubtleMR™. By improving the quality of a site's accelerated protocols, centers can add more exams a day and provide shorter scan times for patients, increasing center productivity and patient comfort.
Subtle Medical's solutions have been adopted in hospitals and imaging centers worldwide, especially since Covid-19 began as centers require more time and flexibility to perform additional cleaning protocols between patients and the ability to increase capacity to accommodate the surge in postponed scan volume.
Subtle offers the latest technology on current scanners without expensive upgrades or the need to purchase new machines. The software works on any brand of scanner, and it is quickly and easily deployable across the entire fleet with little to no change in workflow. Learn more at www.subtlemedical.com.
---
CONTRACT SUMMARY
Products:
"AI" Solutions for PET and MRI Image Enhancement
Price Protection:
Price Firm Through 12-14-2020
Shipping Terms:
FOB Destination; Freight Prepaid
Payment Terms:
Quarterly in Advance
---
To view pricing you must be logged in as a MAGNET GROUP Facility Member.
Not yet a MAGNET GROUP Facility Member? Not sure?
Complete and submit a simple, no obligation Participation Agreement (PA) Form.
Do you need MAGNET GROUP GPO Designation Form?
Download Designation Form (PDF)