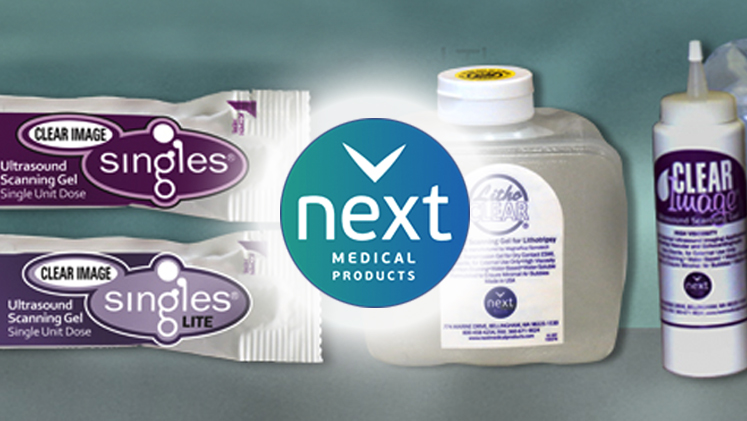 NEXT Medical Products Company (#3115)
NEXT Medical Products Company is a certified minority, woman-owned small business dedicated to the development and marketing of innovative medical devices. NEXT Medical is the manufacturer of the Clear Image® and LithoClear® Ultrasound Gel brands and specializes in ultrasound gel production. NEXT Medical  is the parent company of BLOXR Solutions, LLC, a manufacturer of radiation protection apparel and cream for medical professionals. NEXT Medical manufactures the OR Comfort™ line of adjustable patient positioning products and is the U.S. distributor for PROACT Disposable and Reusable Laryngoscopes. Quality and superior customer service are our organization's highest priorities. NEXT Medical Products Company is registered with the Food & Drug Administration and Health Canada, and is ISO 13485 certified. For more information, visit www.nextmedicalproducts.com or email customerservice@nextmedicalproducts.com.
---
CONTRACT SUMMARY
Products:
"Proact" Disposable Laryngoscopes, "O.R. Comfort" Patient Positioners & "Clear Image" Ultrasound Gel
Price Protection:
None
Shipping Terms:
FOB Factory; Freight Prepaid & Added
Payment Terms:
Net 30 Days
---
To view pricing you must be logged in as a MAGNET GROUP Facility Member.
Not yet a MAGNET GROUP Facility Member? Not sure?
Complete and submit a simple, no obligation Participation Agreement (PA) Form.
Do you need MAGNET GROUP GPO Designation Form?
Download Designation Form (PDF)