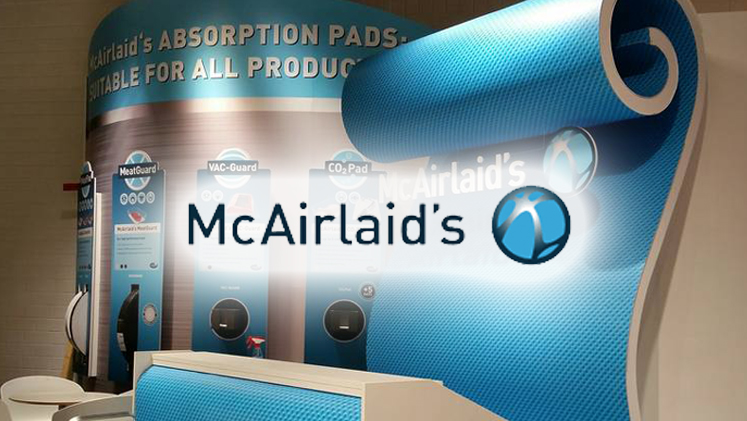 McAirlaid's is the manufacturer of LayDry Pro, a premium bed pad approved by hospitals for absorption, comfort and protection. Results from clinical tests show LayDry Pro can withstand multiple insults without leaking which results in fewer changes, lower laundry costs and a reduction in pressure ulcers (as part of a system). McAirlaid's, the brand hospitals have been trusting since 2005. McAirlaid's mission is to be Your Partner in Absorbtion. Over the past 20 years McAirlaid's has redefined the airlaid market by creating the next generation of nonwovens. SuperCore is the first nonwoven airlaid produced without glues, binders or latex. With SuperCore technology, all our products absorb and disperse liquids quickly giving you consistent results each time. McAirlaid's absorbent airlaid are used in a variety of food packaging, retail, medical, personal hygiene, and filtration applications. Our ability to customize solutions based on customer need has allowed us to develop a reputation of innovation in the absorbtion market. For more information, contact us today at sales@mcairlaids.com.
---
CONTRACT SUMMARY
Products:
Patient Underpads and other Incontinence Products
Price Protection:
NONE
Shipping Terms:
FOB Destination; Freight Prepaid
Payment Terms:
2% 10 Days, NET 30 Day
---
To view pricing you must be logged in as a MAGNET GROUP Facility Member.
Not yet a MAGNET GROUP Facility Member? Not sure?
Complete and submit a simple, no obligation Participation Agreement (PA) Form.
Do you need MAGNET GROUP GPO Designation Form?
Download Designation Form (PDF)