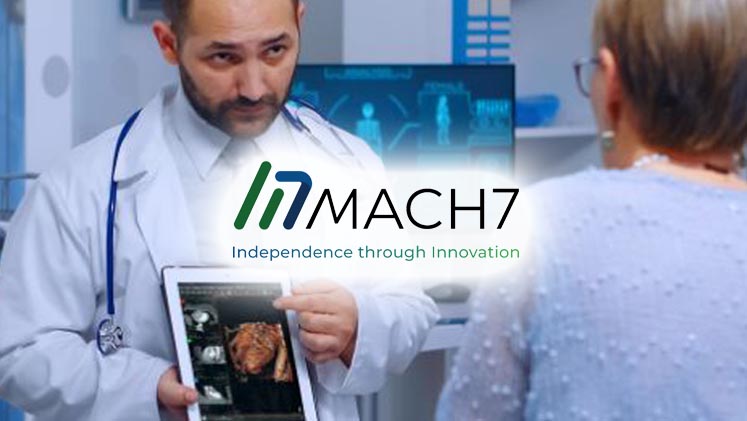 Mach7 Technologies (#3505)
Mach7 Technologies was founded in 2009 and now serves more than 150 customers across 15 countries. Unlike many competitors' solutions, Mach7 was built for the enterprise, not converted from departmental systems. From our first line of code, the Mach7 platform and its modular software solutions have focused on integration, workflow, scalability, and performance to ensure imaging data can be made available wherever and whenever it is needed.
The imaging systems that have become ingrained in healthcare over the last decade were not designed to support modern care delivery. Their locked-down, legacy technology makes it difficult, if not impossible, to fully leverage innovative technologies and novel strategies to improve outcomes, drive quality, and accelerate growth. Without a bridge from existing imaging systems, many organizations have found their digital transformation held captive. They need a definitive partner to guide them with flexible solutions and an enterprise strategy that works seamlessly with their current infrastructure.
Mach7 provides a vendor neutral enterprise imaging platform that meets the full spectrum of multi-disciplinary imaging needs across a healthcare organization. Whether deployed end-to-end or as individual components, our image storage, patient data management, workflow orchestration, and viewing solutions enable limitless workflows.
---
CONTRACT SUMMARY
Products:
Enterprise-wide Imaging Solutions
Price Protection:
None
Shipping Terms:
FOB Destination; Freight Prepaid
Payment Terms:
Net 30 Days
---
To view pricing you must be logged in as a MAGNET GROUP Facility Member.
Not yet a MAGNET GROUP Facility Member? Not sure?
Complete and submit a simple, no obligation Participation Agreement (PA) Form.
Do you need MAGNET GROUP GPO Designation Form?
Download Designation Form (PDF)