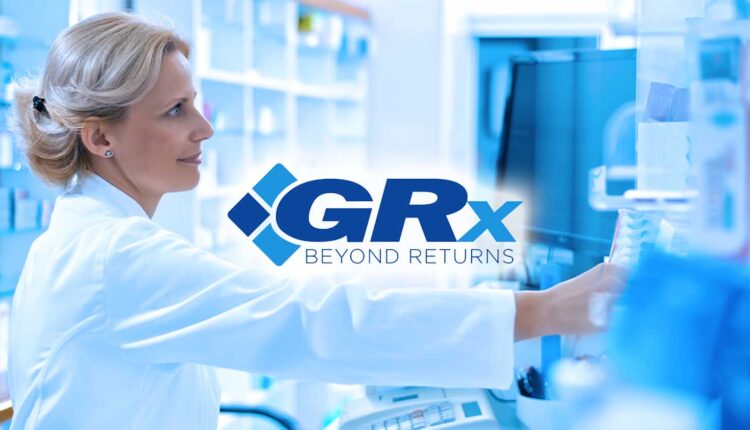 Guaranteed Returns (GRx) (#3934)
At Guaranteed Returns (GRx), Pharmaceutical Reverse Distribution is our only business, and the pharmacy is our only customer. We strive to deliver pharmaceutical reverse distribution experiences that are effortless, easy to understand, and above all beneficial to our customers. To achieve this, we provide superior service and support, fully transparent credit recovery and reconciliation, and unparalleled reporting and analytics.
From the receiving bay and processing floor to the CEO's desk and every position in between, all members of the team are dedicated to 100% satisfaction in every aspect of the returns experience. Over 35 years ago, GRx pioneered the reverse distribution industry and today we continue as progressive innovators.
With the highest levels of intelligence, compliance protocols and depth of transparency, our team of pharmaceutical returns experts continue to transform the industry into a powerful business intelligence and investment recovery engine. Reverse distribution services made better, smarter and easier.  That's GRx.
For more information about GRx, contact us at 1.800.473.2138, custmrsvc@guaranteedreturns.com or chat with us from the homepage of our website, www.guaranteedreturns.com.
---
CONTRACT SUMMARY
Products:
Reverse Distribution Program
Price Protection:
Prices Firm Through Full Term of Agreement
Shipping Terms:
N/A
Payment Terms:
Payment for Services & Disposal of Ineligible Items Deducted
from Available Recovered Credit at Time of Each Distribution
---
To view pricing you must be logged in as a MAGNET GROUP Facility Member.
Not yet a MAGNET GROUP Facility Member? Not sure?
Complete and submit a simple, no obligation Participation Agreement (PA) Form.
Do you need MAGNET GROUP GPO Designation Form?
Download Designation Form (PDF)