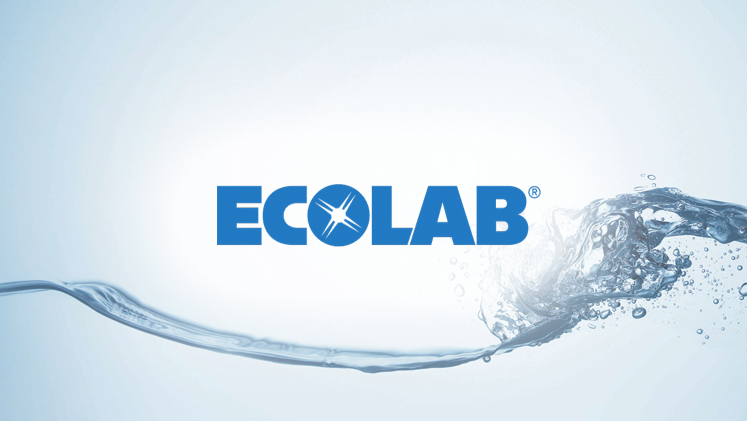 Ecolab – Water Care Services (#216-C)
Diminishing access to clean water is one of the most serious risks facing the world today. And water is integral to many of our customers' key processes – including cleaning and sanitizing, food processing, boiler and cooling water treatment, influent and wastewater treatment, and oil and gas extraction and processing. That's why we're working to help our customers manage water use – and improve water availability for people around the world.
The demand for fresh water is expected to surpass supply by 40 percent within the next two decades – placing urgent pressure on businesses to rethink the way water is managed, for their own good and for the good of their customers and communities. To address these challenges, businesses around the world are setting ambitious water goals; Ecolab helps them achieve those goals.
Ecolab helps customers do more, using less water – improving the heating and cooling, industrial processing, wastewater treatment, and cleaning and sanitizing processes.
Ecolab employs innovative technologies, real-time data and monitoring, water management software tools, services and chemistries to help customers use less water, re-use and recycle water, manage water to increase operational efficiency and reduce cost of operation, treat water to meet environmental discharge standards, treat for health and safety and protect and extend asset life.
---
CONTRACT SUMMARY
AGREEMENT #216-C
10/01/01 – 09/30/17
www.ecolab.com
Products:
Water Treatment Chemicals (Boilers & HVAC)
Price Protection:
None
Shipping Terms:
FOB destination
Payment Terms:
Net 30 days
---
To view pricing you must be logged in as a MAGNET GROUP Facility Member.
Not yet a MAGNET GROUP Facility Member? Not sure?
Complete and submit a simple, no obligation Participation Agreement (PA) Form.
Do you need MAGNET GROUP GPO Designation Form?
Download Designation Form (PDF)