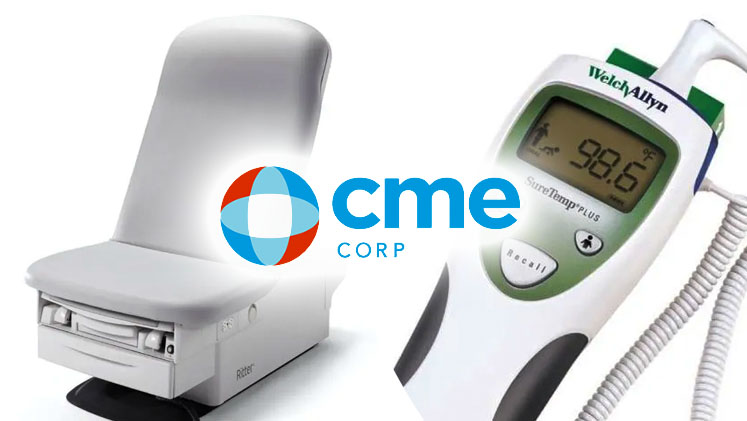 CME Corp. is the nation's premier source for healthcare equipment, turnkey logistics, and biomedical services, representing 2 million+ products from a total of more than 2,000 manufacturers. With 35+ service centers, our mission is to help healthcare facilities nationwide reduce the total cost of the equipment they purchase, make their equipment specification, delivery, installation, maintenance, and disposition processes more efficient, and help them seamlessly launch, renovate, and expand on schedule.
---
CONTRACT SUMMARY
Products:
Distributor of Various Medical Equipment Manufacturers
Price Protection:
None
Shipping Terms:
FOB Destination; Freight Prepaid
Payment Terms:
Net 30 Days
---
To view pricing you must be logged in as a MAGNET GROUP Facility Member.
Not yet a MAGNET GROUP Facility Member? Not sure?
Complete and submit a simple, no obligation Participation Agreement (PA) Form.
Do you need MAGNET GROUP GPO Designation Form?
Download Designation Form (PDF)