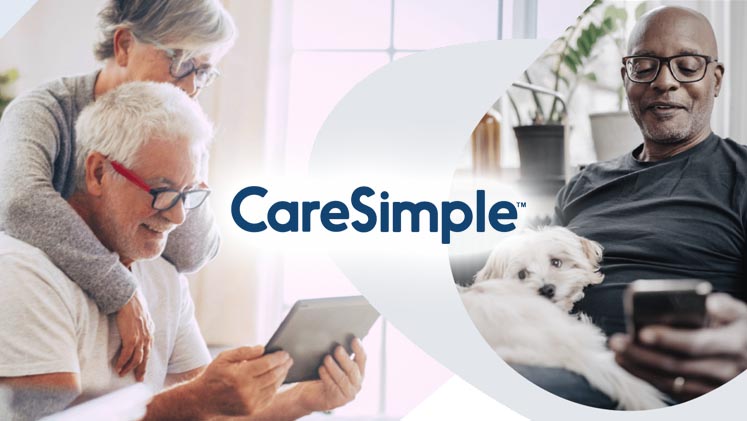 CareSimple™ is an easy-to-use, secure, and scalable way to offer Remote Patient Monitoring (RPM) to at-risk patient populations. The company's RPM platform offers an end-to-end virtual care solution that integrates into electronic health records, providing hospital systems and physician groups with software, medical devices, connectivity, logistics and professional services required to improve their population health programs with EHR-integrated RPM. CareSimple's seamless patient-to-cloud-to-EHR data transmission, smart alerts, effective engagement, and automatic documentation capabilities enable nurses and care managers to focus on patient care and give providers a holistic view of their patients' health to help  prevent costly readmissions and improve care. CareSimple is powered by highly dedicated professionals, digital Security audited certifications.
For more information about CareSimple, go to https://caresimple.com.
---
CONTRACT SUMMARY
Products:
Remote Patient Monitoring Service
Price Protection:
Full Term of Agreement
Shipping Terms:
FOB Destination;  Freight Prepaid
Payment Terms:
2%10, 1% 11-30, Net 30 Days
---
To view pricing you must be logged in as a MAGNET GROUP Facility Member.
Not yet a MAGNET GROUP Facility Member? Not sure?
Complete and submit a simple, no obligation Participation Agreement (PA) Form.
Do you need MAGNET GROUP GPO Designation Form?
Download Designation Form (PDF)