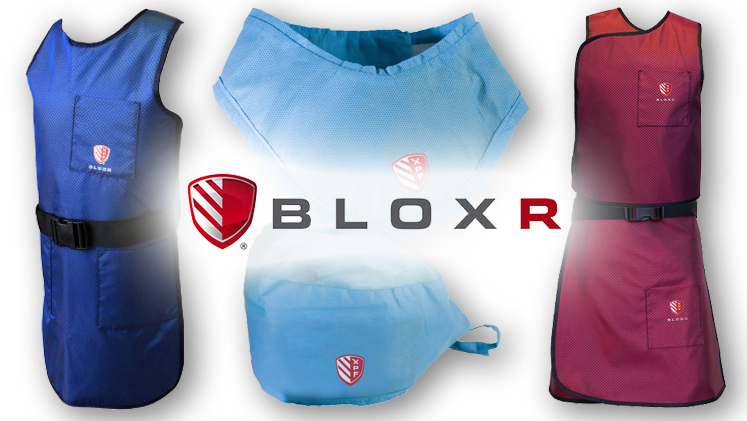 BLOXR Solutions, of Salt Lake City, Utah, is a leading provider of scatter radiation protection products dedicated to reducing dose exposure for clinicians and patients through innovative applications of its proprietary technologies. BLOXR XPF® technology provides the foundation for a complete line of safer, greener, lighter radiation protection apparel that is made in the USA. UltraBLOX® X-ray attenuating cream is the world's first topical product available to provide effective protection of a clinician's hands during radiology procedures. BLOXR Solutions is a certified minority, woman-owned small business and is a wholly owned subsidiary of NEXT Medical Products Company. To learn more about how BLOXR is making a difference, please visit our website at www.bloxr.com or email order@bloxr.com.
---
CONTRACT SUMMARY
AGREEMENT #3145
3/1/19 – 2/28/22
Products:
Radiation Protection Products:  Aprons, Caps, Collars and Eyeglasses
Price Protection:
NONE
Shipping Terms:
FOB Factory; Freight Prepaid & Added
Payment Terms:
Net 30 Days
---
To view pricing you must be logged in as a MAGNET GROUP Facility Member.
Not yet a MAGNET GROUP Facility Member? Not sure?
Complete and submit a simple, no obligation Participation Agreement (PA) Form.
Do you need MAGNET GROUP GPO Designation Form?
Download Designation Form (PDF)