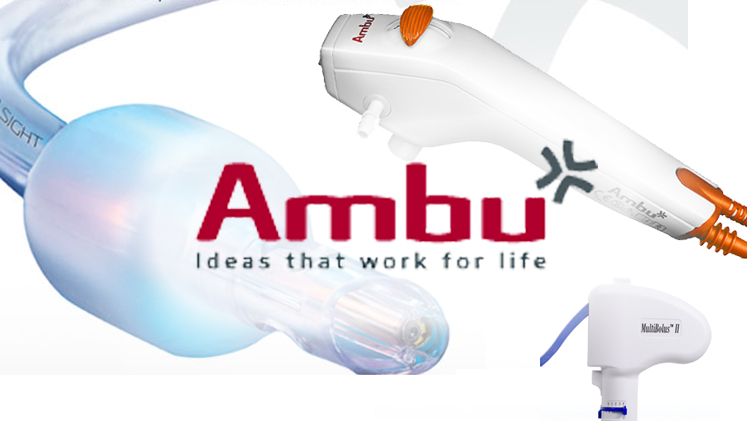 Since 1937, breakthrough ideas have fuelled our work on bringing efficient healthcare solutions to life. This is what we create within our fields of excellence – Anaesthesia, Patient Monitoring & Diagnostics, and Emergency Care.
Millions of patients and healthcare professionals worldwide depend on the functionality and performance of our products. We are dedicated to improve patient safety and determined to advance single-use devices.
The manifestations of our efforts range from early inventions like the Ambu bag and the legendary Blue Sensor® electrodes to our newest landmark solutions like the aScope™ – the world's first single-use videoscope. Our commitment to bring new ideas and superior service to our customers has made Ambu one of the most recognized medical companies in the world.
---
CONTRACT SUMMARY
AGREEMENT #1482
10/01/03 – 09/30/21
www.ambu.com
Products:
Resuscitation Bags, Laryngeal Masks, Peep Valves, Suction Pumps & Aspirators, O2 Regulators, CPR Barrier Masks, Diag. Electrodes, EMG Needles
Price Protection:
Full term of agreement
Shipping Terms:
FOB destination; freight prepaid
Payment Terms:
Net 30 days
Contract Notes:
Products available through Med-Surg distributors with applicable "mark-up"
---
To view pricing you must be logged in as a MAGNET GROUP Facility Member.
Not yet a MAGNET GROUP Facility Member? Not sure?
Complete and submit a simple, no obligation Participation Agreement (PA) Form.
Do you need MAGNET GROUP GPO Designation Form?
Download Designation Form (PDF)