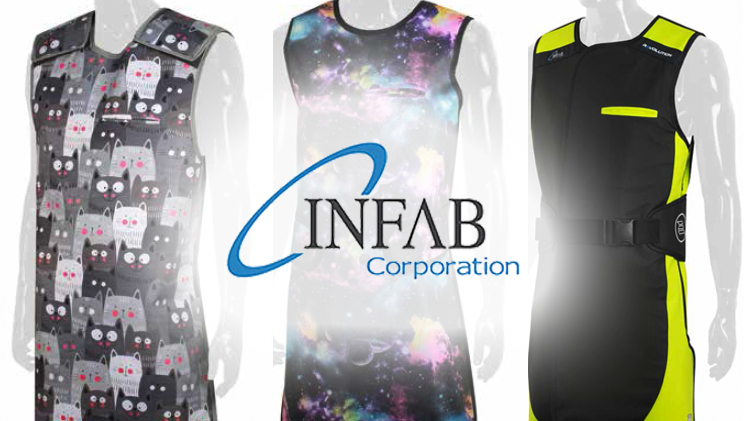 Infab Corporation (#2760)
Infab Corporation has been an innovator and leader in the radiation protection industry since our inception in 1981.  We produce superior lead apron and radiation protection equipment and strive for world-class customer service.
---
CONTRACT SUMMARY
AGREEMENT #2760
07/01/16 – 06/30/22
www.infabcorp.com
Products:
Lead Apron, Lead Glasses, Lead Apron Racks, X-ray Mobile Barriers, and Radiation Protection Accessories
Price Protection:
Prices firm through 5/31/2017 6/1/17 – 5/31/19 – 3% max increase
Shipping Terms:
FOB destination; freight prepaid
Payment Terms:
Net 30 days
---
To view pricing you must be logged in as a MAGNET GROUP Facility Member.
Not yet a MAGNET GROUP Facility Member? Not sure?
Complete and submit a simple, no obligation Participation Agreement (PA) Form.
Do you need MAGNET GROUP GPO Designation Form?
Download Designation Form (PDF)